Data governance is an essential part of managing your cloud infrastructure, particularly if you're taking advantage of multiple cloud providers. In many industries, you need to show where data has been stored, and how it's been used, to meet regulations. In addition, using access controls and other data governance tools helps ensure that only those who need to see certain data are able to.
Google's data governance security primitives are built into our data warehousing service BigQuery. For example, fine-grained access controls at the column level—provide the ability to control data by assigning a policy tag based on the nature of the data itself (i.e., personally identifiable information, or PII) and control it across multiple data containers (tables, datasets, and more). Furthermore, with BigQuery table-level ACLs, it's possible to assign permissions to a table-sized data container.
We're also now partnering with Collibra to offer a cloud-agnostic, source-agnostic data governance solution. Collibra's technology will directly interface with Google Cloud security primitives, allowing your data governance policies to be natively enforced as direct-column, table-security elements at the storage layer. In addition, this serves as an independent control plane to provide visibility to data outside of Google Cloud.
Integrations down to the column level of your data
Collibra is deploying its native SaaS managed service on Google Cloud, to be available within our console by the end of the year. Over the past two years, Google has been bringing more and more of its internal data governance practices to Google Cloud, particularly to data warehousing solution BigQuery.
As we introduce additional security primitives, Collibra plans to enable them in the policy provisioning of its own platform for increased data security, governance, and discoverability.

Solving for multi-cloud data governance journeys
With our joint roadmap, you can take advantage of a multi-cloud management plane for data governance, which includes a data acquisition workflow, lineage tracking, and the ability to maintain an enterprise dictionary, as well as access provisioning and enforcement of access through BigQuery. For example, you might request access to a data mart in Collibra's Data Catalog, identify the relevant data containers in BigQuery, provision secure access to that data mart from BigQuery, then execute high-performing queries with a detailed audit log. You can ensure that data is protected and save time accessing data across multiple clouds.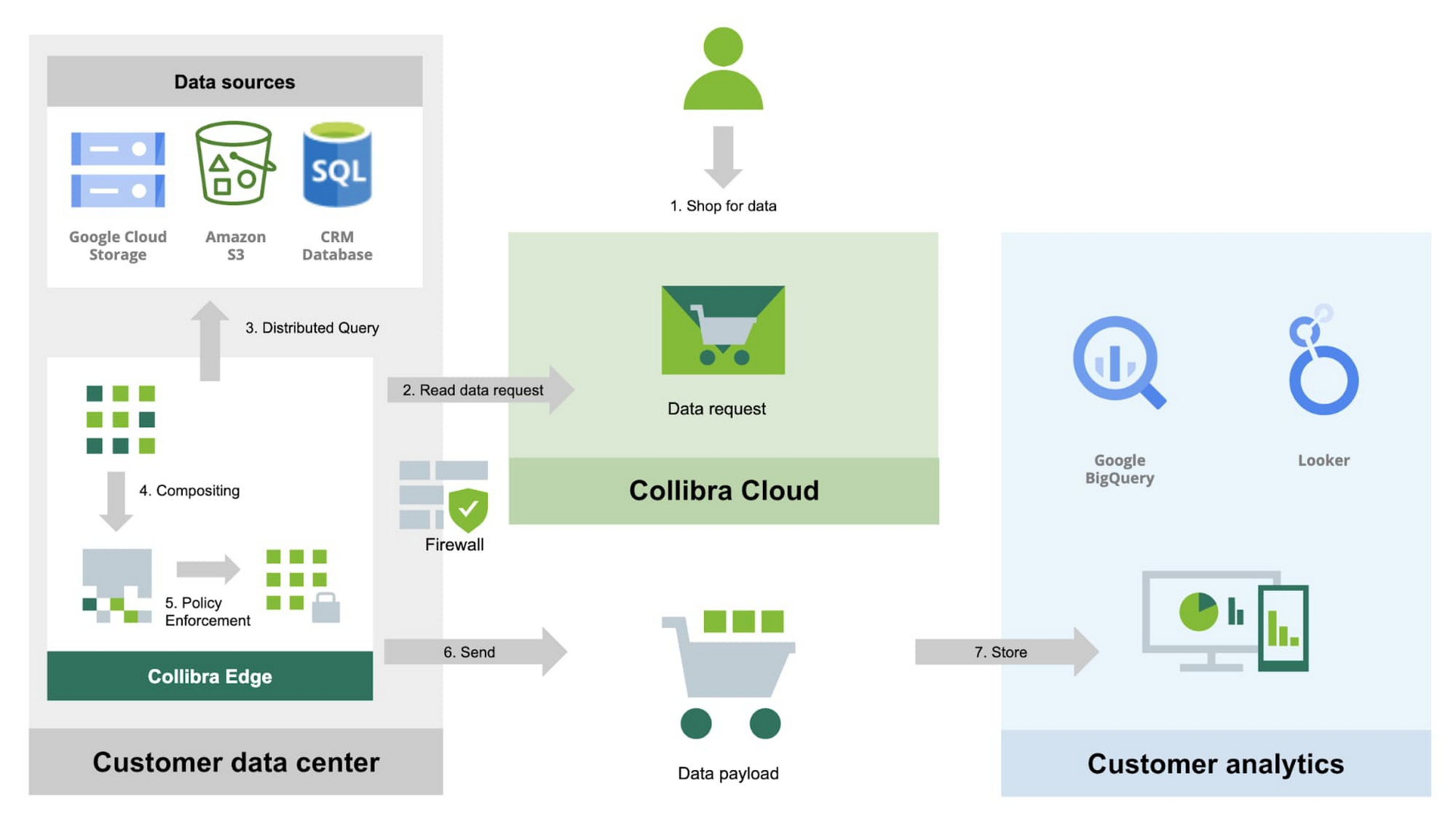 Customers including ATB Financial have used Google Cloud and Collibra together to enable users to access a single view of data from anywhere in their organizations.
Get more details in this recent session: How Google Cloud is bringing decades of Google's data governance and security practices to the enterprise.
Upcoming virtual events to learn more
And, check out this upcoming webinar with our joint customer: How ATB Financial built consistent governance across a hybrid data lake with Google Cloud and Collibra. Finally, join our breakout session at Google Cloud Next '20: OnAir, where we'll explore best practices around data governance.