Grow with HubSpot
Marketing | Sales | Service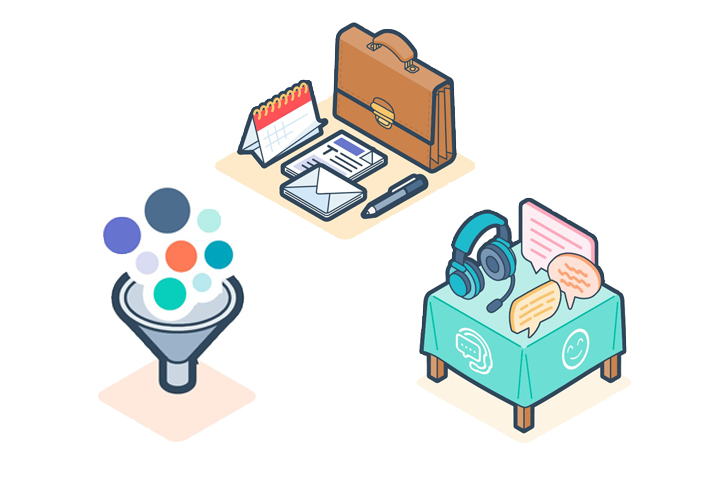 You may have heard the term "inbound" before — but what is it, exactly? Inbound is a methodology for growing your organization. It's based on building meaningful, lasting relationships with your prospects and customers through valuable content and experiences, and empowering people to reach their goals at any stage in their journey with you. Because when your customers succeed, you succeed.
The HubSpot CRM platform is a full suite of software built to power this inbound approach to help you — and your customers — grow better.
Let's look at how your marketing, sales, service, and operations teams can leverage the HubSpot platform to achieve their goals.
As HubSpot says, what's good for your customer is good for your business. inbound marketing agency, which includes UX and BA specialists, devices and implements results-driven inbound marketing plans. We optimize your marketing funnel by strategically aligning your bottom-line objectives with top customer priorities.
The HubSpot platform offers a wealth of features and functions that transform your business through smart marketing automation. As a certified HubSpot consultant, we're happy to work with your in-house marketing team in leveraging our expertise to optimize your inbound sales and marketing program.
Any marketing program is only as strong as its weakest parts. Our agile, seasoned inbound marketing team quickly and efficiently identifies gaps, weaknesses, and misaligned strategy in your existing HubSpot implementations. Best of all, we have the development expertise to resolve any issues found in the audit immediately.
Moving your inbound marketing to HubSpot's robust content optimization system (COS) is smart business. Even wiser is putting the migration in the hands of our capable HubSpot consultants and technical experts to ensure that all of your files, CMS, email marketing software, and CRM are moved safely and hassle-free for your peace of mind.
HubSpot Design & Implementation
To not just generate leads but also convert, nurture, and retain them, you need an experienced inbound marketing agency to engineer workflows and marketing automation that support your ongoing success. Our certified HubSpot pros deliver a full suite of services, from designing landing pages, emails, and collateral to implementing innovative configurations and integrations that build your business through better marketing.
Optimization, Support, & Maintenance
Successful marketing has flexibility and fluidity built into the process — it's not a "set it and forget it" situation. Let our HubSpot specialists keep your priorities in check with timely technology updates, proactive fixes, and ongoing optimization to keep your marketing machine running smoothly.
Want to start generating great results using your HubSpot marketing tools? Brio has a bunch of certified HubSpot Professionals that can create custom digital marketing strategy for your organization. If you are just ready to take your marketing strategy to the higher dimensions.
Leveraging HubSpot, we help you win the battle of organic search. We have extensive experience of using HubSpot, both for us and our clients. We not only implement HubSpot for you, we also enable you and your team to use the tool by giving proper support & training.
HubSpot is an amazing marketing software, but is doesn't set up itself. To add more values to your organization, it must be configured to meet the needs of your sales and marketing teams.
Our experts master every aspects of implementation and onboarding, making sure you get everything to succeed with your marketing goals.
Whether its simple questions or more in-depth technical needs and troubleshooting, Brio provides support to make sure you're never stuck. We can escalate your issues to HubSpot support and get them resolved as quickly as possible.
✓14+ years experience in the industry
✓Flexible Engagement Models
✓Highly Proficient Developers