Brio is a cloud consulting company focused on IT automation and bringing about digital transformation for businesses. With over a decade's expertise, we believe in leveraging technology and innovation to build trust and foster long-lasting relationships with our customers.
Our cloud solutions enable our customers realize the benefits of both hybrid and multi public cloud. They also contribute towards improving collaboration and teamwork by enabling your employees to work from anywhere and anytime.
Our agility in adapting with the evolving IT trends lets us deliver advanced, cost effective solutions. We ensure an effortless transition from legacy applications to cloud.
With Brio, get set to strengthen your IT backbone and fuel business innovation. Allow us to help you infuse competitive advantage to your business offerings. Stay on top with cloud solutions from Brio.
Build strong Relationships.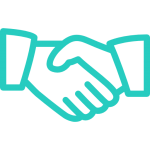 Keep learning. Innovation follows.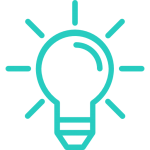 Collaborate for Greatness.

Do your bit for a Better World
Create value and simplify lives using technology
To be the most trusted and admired technology company
Help businesses thrive by delivering innovative technology solutions through seamless collaboration and excellence at work
Our solutions and services are aimed at making customers' lives simpler, adding tangible value to their business and helping them realize their business goals.
Your success is our success.
Product excellence drives customer satisfaction and customer satisfaction drives Brio. The one thing that stands true through the years of our existence is the trust we have created in our customers, and their faith in our expertise and promise.
We live this philosophy at Brio. Cloud technology is helping us cater to the needs of more customers efficiently without increasing our team size. We want our customers too to experience the advantages of flexibility, agility and cost-effectiveness with cloud solutions.