Work-Life Imbalance tops the causes of stress among working adults. In a society that is increasingly becoming productivity-oriented, conflicts between home and workplace roles emerge regularly. This imbalance between work and family life has been the cause of several negative outcomes like interpersonal conflicts at work, failed personal relationships, poor work efficiency, mental and physical health issues.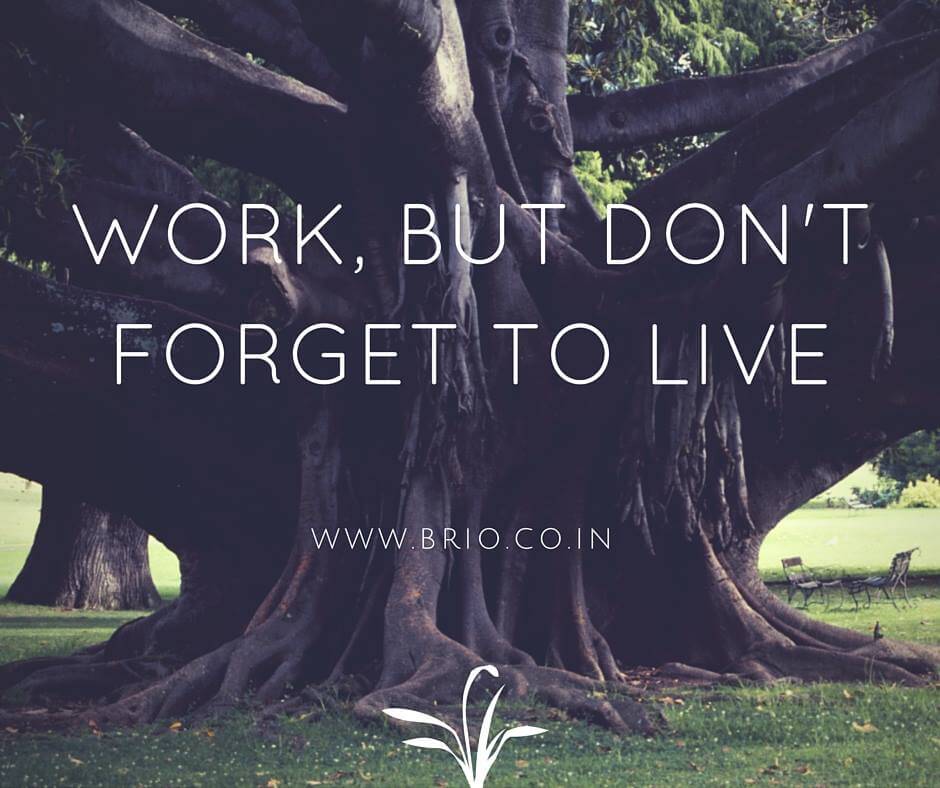 Mental health is taken for granted by many who expose themselves to job-related stress unintentionally most of the times. In some cases, the cause of stress stems out from the urge to earn recognition from their peers or superiors as 'hard workers', as it might portray a higher sense of commitment and responsibility. This could quite predictably cause imbalance in both facets of life.
There could be several other reasons for stress. Prominent social beliefs that associate parenthood with a happy and fulfilling life may not hold true for everyone. Credible sociological studies have found it to be quite the contrary – Parents face more mental and physical health issues than their childless peers, having to bear the cost of raising a child being one of the prominent factors among others.
Clearly, stress has troubled employers and employees alike. Constant stress often leads to sexual health problems, cardiovascular diseases, frequent headaches and a weak immune system. Misguided attempts to beat stress may lead to alcohol consumption, smoking and even binge eating.
So the importance of fighting stress is vital for achieving a balance in work and family life. Daunting it may appear but it is achievable. Although without a concrete resolve to achieve balance, it is likely to end in failure.
Talking to family about one's idea of work helps to pinpoint the stress factors that need to be dealt with. It also makes one's family understand the obligations and responsibilities of the workplace, improving their understanding in the process.
It is necessary to create boundaries between family time and work hours. Boundaries are imaginary lines that shield work from being affected by family, at the same time they don't allow family time being compromised by work obligations.
One should also make peace with the fact that in some scenarios either work or family will have to be given priority. A perfect balance at all times may not be feasible. There are no quick fix solutions to the dilemma of balancing work and family. Every person's solution to their work-family equation should suit their individual needs and preferences. But a balance will truly be struck when a person keeps up with his family's needs while performing adequately at work.
Here are a few points to take note of:
It's all about the Attitude.
It is commendable to love your job, but as big a part of one's life it may be, it ultimately needs to be "turned off" primarily to spend some time away from work. For people who are defined by the work that they do, this can be a lot harder. It's admirable to accomplish excellence at work but an 'always at work' attitude ends up in alienating loved ones by repeatedly overshadowing them by one's job, damaging relationships in the long run. It is also linked with reduction in effectiveness at work as the body and mind need a break from the monotonous schedule of thinking and doing the same thing repeatedly to rejuvenate and keep afresh.
A schedule should not be overwhelming.
While juggling and multi-tasking, it is most important to keep a rational schedule. Both 'work and non-work commitments' and 'downtime and non-work time' should be awarded equal weightage. The commitment to personal activities and family should be as unavoidable as the commitment to work.
Say "No." It's okay to do so.
Trouble might arise by committing to more than you have time for. Every request that heads in your direction should be seriously considered and only after double-checking one's schedule should a decision be made. If it's too overwhelming, there's no harm in turning it down. Undertaking tasks and social invitations that are a handful won't do anyone any good if you're unable to handle it or too tired to enjoy.
Enjoy list-free time.
The skills honed at work may seem to help in your personal life but if to-do lists start making your personal time all the more work then it's advisable to stop it. List making should be scrapped for a couple of days to take things head on.
With those tips above, one can go on to make a checklist of what brings them stress. That will be half the battle conquered. Once you know what's been irking you, it is easier to get help from family, friends, and colleagues. If they don't or they can't give you enough support, one must not hesitate is seeking professional help. All it takes to beat your blues is to acknowledge one's problem areas and speak up.