Perk Online Leave Management Software
Give your employees the freedom to request leaves and track their request from any device, anytime, anywhere. Automate routing of requests to the appropriate authority. Enable managers to approve or reject the requests with complete access to required details.
Online Employee Leave Management System with Perk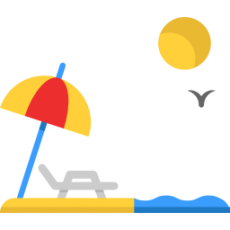 Do you know companies spend almost 15% of their payroll cost on leave benefits? And that's only part of the challenge.
Leave approvers (managers, supervisors) need time to go into employee's leave history, pending leaves, type of leave, other leave requests from the team, and company leave policies before they give their go ahead. It involves paperwork or messing with Excel – time consuming and cumbersome for both the approver and the employee.
Online Perk Payroll's inbuilt leave application software simplifies the process.
Enjoy the features of a complete leave management software with Perk
Clear and transparent leave application system that employees trust.
Leave request submissions from anywhere anytime.
Definition of your organization's unique workflow and leave policies.
Aggregate information for the leave approver to accept or reject leave requests.
Fully integrated leave management with attendance management.
Email notifications on leave status.
Leave data import from Microsoft Excel.
Delegation of temporary leave approver status.
Inclusion of an optional holiday leave type.
Bulk update tool for accumulated leaves.